MARAE ARCHITECTURE
Aladina & his team has developed an affinity with the spiritual connection between Māori and their marae. A marae is tūrangawaewae; a place to stand and belong. A marae is a blend of physical space and the spiritual world. With a strong belief in architecture being a spiritual experience as well as a physical process, apa Architects fully relate to the needs of marae architecture.
Aladina and his team very quickly gained a reputation for outstanding marae architecture in the Bay of Plenty, which has seen apa Architects invited to help develop specialist marae architectural developments for iwi, hapū and whānau all over New Zealand.
Photo: Otamarakau Marae. An Opus Project.


Aladina Harunani, Principal Architect.
Focus of Tribal Identity
At apa Architects, we understand the cultural significance of a marae. When we are invited to undertake architectural projects for a marae, our design process respects what has gone before. Our designs help meet the current day needs of the Marae whilst respecting the past. Our designs will beautifully compliment Te Wharenui and the other existing buildings, blending modern marae architectural trends with history and genealogy.
We invite you to contact us to arrange a meeting to discuss the needs of your marae at which time we'd love to present our portfolio of marae architecture as examples of our work.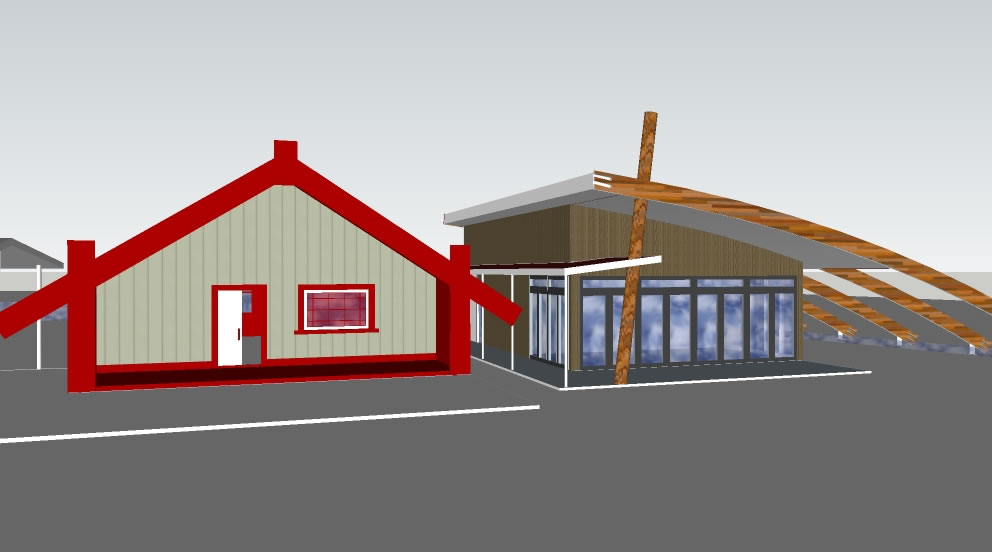 "We have been very pleased with our commitment with apa architects as they have helped us in acquiring the feasibility grant, written a Feasibility report that has been commended by the funding Authorities and also documented a fantastic designed Wharemate building capital works which has come in the budget limitation of our Marae"
We employ a range of 3D modelling techniques, from wireframe software models, full 3D software rendering to physical 3D printed models.
Marae Expo 2015
We recently attended and presented our marae architecture projects at the Marae Expo 2015. Our projects were incredibly well received and we were also fortunate enough to be featured on Te Karere TVNZ. Since our inception in 2011 apa Architects have been working extensively with iwi, designing and project managing marae developments.
We strive for a close relationship with our clients, encouraging ownership and buy-in on the process from start to finish. Our mission at apa Architects is to work closely with people and the environment.
For people who were unable to attend the Marae Expo 2015, we invite you to view the presentation that we displayed at our marae architecture showcase.
'Do not lift the paddle out of unison or our canoe will never reach the shore"
2019-02-08T17:05:13+13:00
We are delighted to announce that apa Architects and Project Managers have successfully completed our Te Toke Marae Wharekai development. Te Toke Marae Trustees and apa Architects & Project Managers started the journey in [...]